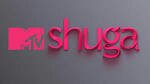 Nollywood is one of the biggest movie industries in the world.  I believe we have great talents and bright ideas to make it not only big but great.  We have undergone and are still undergoing different challenges but I believe with the right resources and hard work we will do better. That is why I am a big fan of Nigerian movies especially the ones with interesting story lines.
I believe the series,"Shuga-Nigeria", is one of such movies. The just concluded series is a must watch for all age groups even though the target was the younger generation. The movie is a perfect reflection of the happenings in our society. It brings real life stories and experiences into our consciousness.
I just came here to rant about what went on in the just concluded series.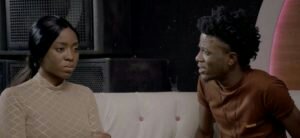 One of the characters that caught my heart was that of Faa. Faa is a video vixen from a very humble background with a strong determination to lead herself and her siblings out of that life. Due to the nature of her job, she had several sexual encounters with men which she accepted with the condition that they use condom. Her musical talent was discovered by a record label owner- Bada. Even though he had the natural talent, Bada asked to sleep with her in exchange for a record deal. She accepted initially with the condition that they use a protection. She thought it was over until he asked her for sex again which she declined. Then he forced himself on/ raped her.
This scenario is a case of workplace harassment. I am of a strong opinion that being a video vixen doesn't mean I am open to sex and harassment. No matter the nature of a woman/man's job (because some men are also sexually harassed), everyone has a right to their body. Every woman's body must be respected.

Also rape is rape. Rape is the act of forcing sexual intercourse upon another person without their consent. It doesn't matter if there has been any form of sexual contact before. Sex should be between two willing people. Bada raped Faa and it is a punishable offence under the law.  Enough has been said about rape and I believe we have all the sexual awareness that there should be concerning this subject matter. If a person is not willing, there are several others who will be.
Also, let us not forget that it could happen to anyone. Let us not stigmatise rape victims. People did not believe Faa until there was another testifier on a life radio program. This is because most of us judge people even before we listen to their stories. Even though some people are misusing the term 'rape' and 'sexual harassment', we cannot deny the fact that there are also true life stories and happenings around us. Judging these victims will silence other sufferers.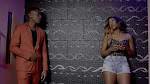 Another striking character is that of Frances. Frances is an innocent secondary school girl who was wrongly taught about sex by her friend in school. Her friend ended up luring her to a party where she was raped by different men. This sad story is what many young adolescent face when they are not properly educated by their parents on sexual matters. Parents/guardians are the first point of call for every young child and they should not shy away from talking about sex, contraceptives and boys. This doesn't mean they should give wrong information like "if a boy touches you, you will get pregnant". Adolescents should be properly informed about sex and contraceptives. Vagina should be called vagina not "kokoro", or any coded words. Adolescents should know how to use condoms properly, emergency contraceptives and what safe cycle is and other related information.
"Shuga" was truly educative, entertaining and enlightening. There were many lessons I learnt but these matters are what caught my heart the most. If you have any other additions, please don't fail to comment.