About my Nigerian Law School Result; Bad but not the worst.

At the beginning of Nigerian Law School, I sat myself down and gave myself a proper pep talk. Law students from my set would almost definitely relate to this, but mine was even a bit different. I've always enjoyed reading and wanted the best, but my best had never given me my desired grade. Wonder how I feel when I look at my university grades? A bit sad to be honest – I believe I worked hard for a much better result, but I just couldn't get it. A lot of times, the thought of being average creeps into other areas of my life where I begin to think that I'm not smart enough, and you know how insecurities love a mental environment like that. Anyway, back to my pep talk! I wanted a first-class and I loaded myself with motivation.
Toluwalase, you can do this!
Is it not just a first-class?
You just need to put in the work, na smallz.
Well if you know me, I'm sure you can imagine me laughing through this. I had a history of the average student syndrome, so it was difficult to get myself to believe. I can tell that I'm smart, I hear it in conversations and how I speak many times, but some other times the usher at the gate is low self-esteem. I did my bit, all the same, kept on studying during the lockdown, finished the syllabus before resumption date, prayed to God, or better still, begged God to show me the exam questions (verbatim wouldn't have been a bad idea).
I just wanted a first-class or second class upper (low-key compromise).
I remember sometime during my internship days, I was given the task to work on the lawyers' profiles
and while I was at it, I saw that one of their lawyers whom I admired had finished with a 2:2 from The
Nigerian Law School. It was bait for fear apparently. I started to remember stories I heard of how difficult it is to pass, analyzed the success rate from the previous set; my expectations were seemingly high and I was already scared I wouldn't meet up to it.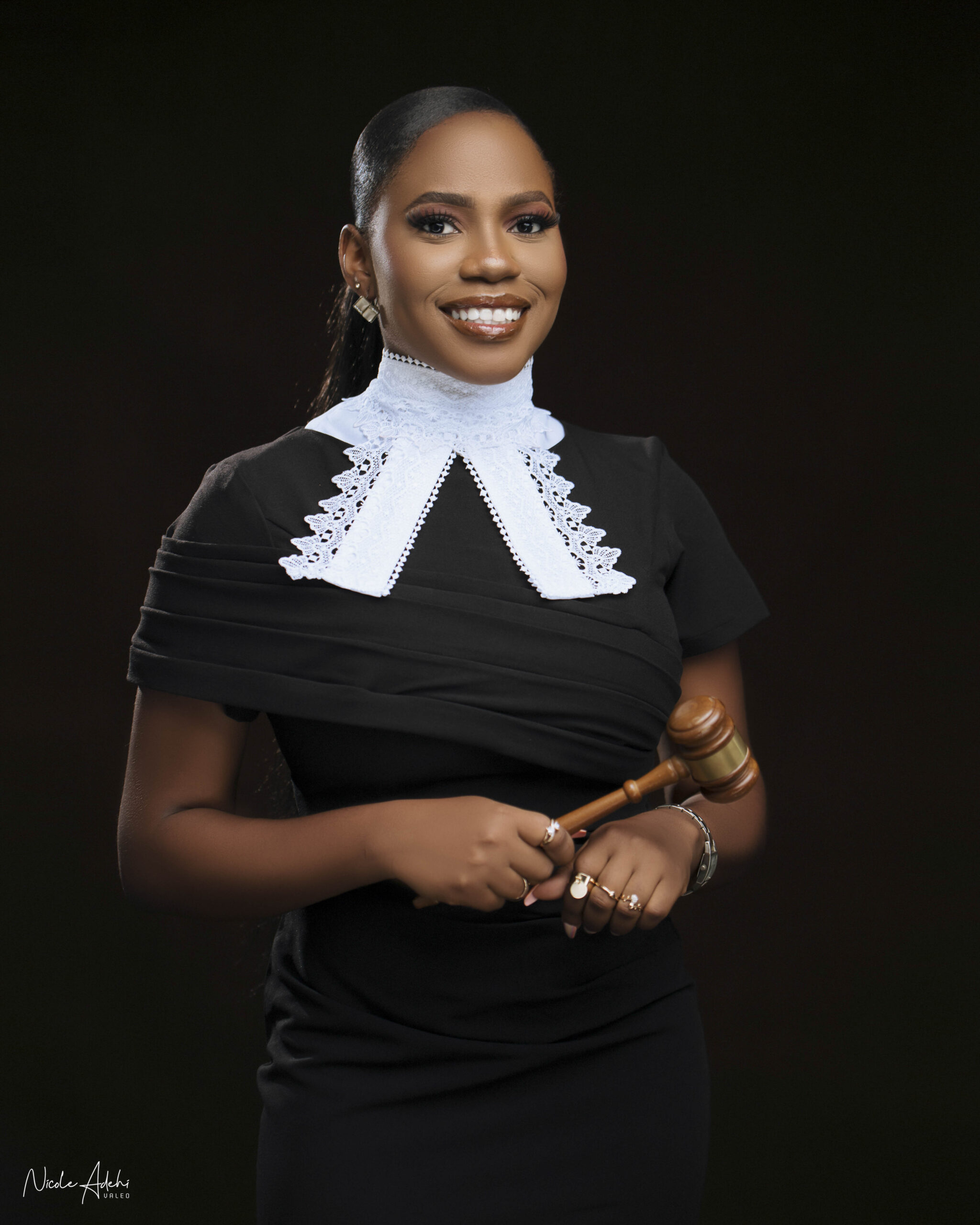 Fast forward, NLS wanted to give us a heart attack. I stayed up to see my result on the __(date)__ but it wasn't released until about 2 days after. Just know that for those 2 days, I was carrying my heart in band-aids (my heart wan cut). When I finally checked and saw that it was a second class lower, a huge rush of sadness flowed down my chest.
I saw my expectation hop into a car, drive down full speed on the Lagos-Ibadan expressway and crash into a truck of failure somewhere. It was that feeling you get when you hope for something and you're now forced to accept something lower than you expected. And that's exactly what I did-ish, especially when I thought about my grandfather and how proud he would have been regardless.
Right now, I can only look ahead. And if you get the picture, you can't look ahead withyour face down! I am thankful to God, He is always faithful.
Hold up! Where are you going? Dear readers of my blog, allow me to re-introduce myself: I am IT Familoye ESQ.
Who did it???
JESUS!!!