A review of Spoken Word EP by Tobi Toun
Spoken word in Nigeria is not widely celebrated as it is with other forms of art. It is a form of art where poetry is communicated orally with or without the use of rhythms. In like manner, spoken word artists use their poetry as a form of social reconstruction and to address issues of concern in the society.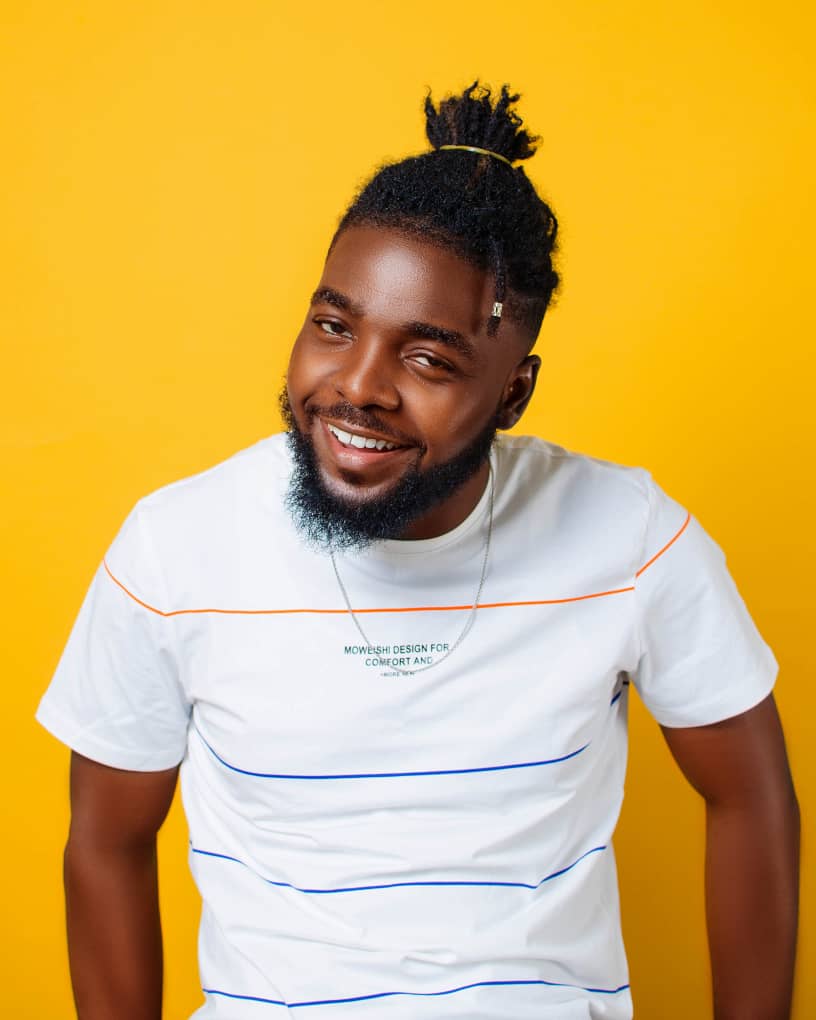 Brief introduction.
Tobi Toun is a Nigerian rapper and a spoken word poet, who through his craft promotes consciousness and positive art. With a unique display of versatility, he through his voice tells stories full of exuberance. Notably, Tobi Toun's performance style is a blend of hip-hop and poetry joining a delicacy and accommodating character with abrupt switches of beat and disposition. It comes from a need to deal with everyday struggle through externalising them.
Spoken Word EP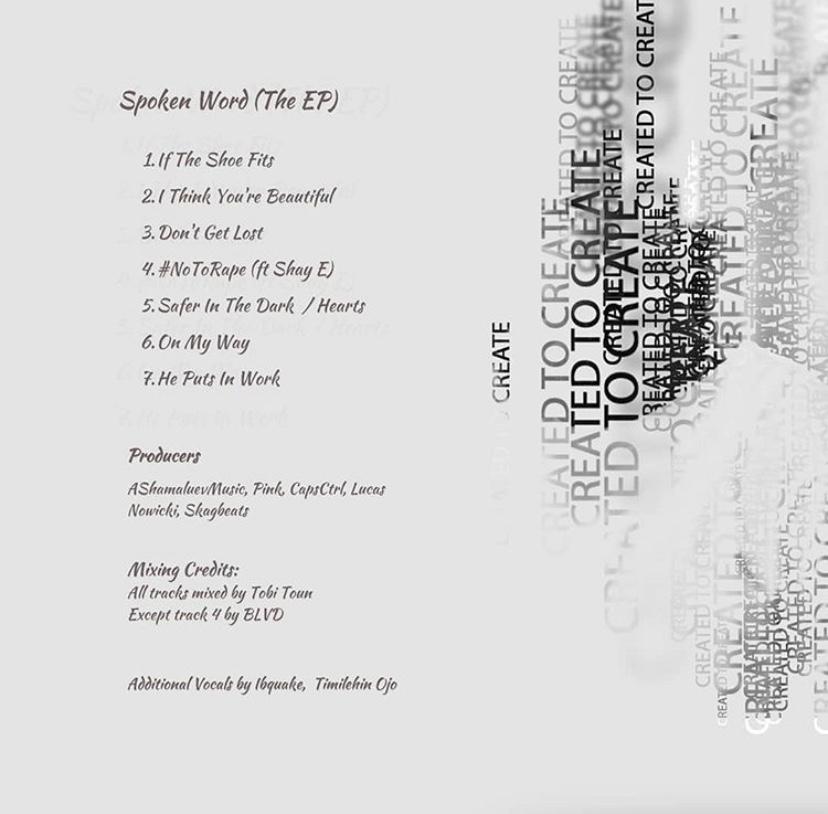 On the 28th of August, he released  'Spoken word' EP.  In his words, 'Spoken Word is an EP aimed at lifegiving; building up. With 7 tracks that bring listeners to a reflective state of mind, they are bound to finish the EP with a new passion and fire.'
Here we have 14 minutes of undiluted flavoured spoken words. The Ep is a tender expression and an excellent composition that addresses societal issues such as rape, anxiety, body image etc. What I like most about the album is its laudable energy. Thus, underneath the calm flow in this album, you can still see its origin, its true source.
With the crisp and intense combination of word, the best remark I can give is that Spoken Word EP is highly relatable and resonates with a generation of young people. From its well-balanced, enticing sound, its positive vibe and its meaningful lyrics.
Tobi's poetic craftsmanship is brought to the fore of this EP. Most especially in his ability to deploy regular images taking them far and above what they appear.
The Review of Spoken Word EP
To begin with, Spoken word opens with an intro "if the shoe fits", which is a pep talk of deep, emotional and sincere concern of a dear friend. It speaks about the process and how sometimes we get worked up and feel like we are not doing enough thereby falling into the comparison trap. However, the speaker here, with an amazing voice, speaking to the artiste, helps us to understand that it is okay to slow down, retract and continue. It is an endless roller coaster ride. Can you find a friend with such a deep but yet profound way of cheering you up? What an amazing ride you will have ahead.
Meanwhile, the second track, "I think you are beautiful" turns up the energy speaking about body image. In an age where beauty is more objective than it is subjective. Many are lost with what the society calls beauty forgetting to look inwards beyond what the eyes can see. In other to give better meaning to what the eyes can see. It seems like an anthem for a confidence booster.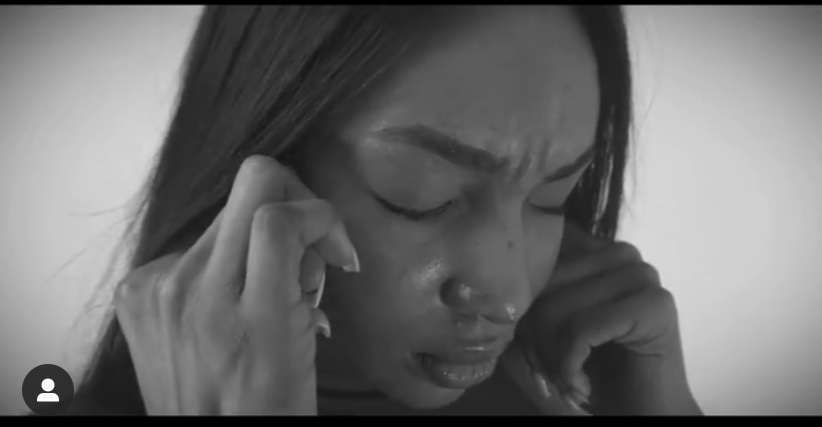 With " Don't get lost", I like the symphony and the beat underneath. The structure of the song is one that prepares our mind that even while you think this is the most daring stage of your life and it is easy to get worn out. A prayer filled with reasons quitting should not be entertained, regardless of it seeming like an option. Because better days are coming and you must be ready.
Now, this is a complete upturn in the EP, I mean who wouldn't be too extra with this topic. "#notorape( feat. shay. E)" is astonishing. Tobi's emotion pours out in this particular song. The feature is equally top-notch.  This is a call-out to all and everyone. Here, the piece is incredibly precise and carefully crafted. Rape is not one of those topics to be silent about. A part that stood out for me is;
'Being innocent is not enough. Because I understand that the only thing evil needs to thrive in our society is for goog men to do nothing and say nothing.'
Subsequently, "Safer in the Dark" starts with emotive sounds. Tobi asks the questions on everybody's mind. He tells us our most fundamental stories about ourselves and those stories are as relevant today as ever. Behind the catchy melodies that drives this piece, it captures the mixed emotions we are collectively experiencing. One of faith, fear, bravery, timidity. In the same vein, it asks the question on every living being's mind; 'WHO AM I? '
In the same way, "On my way" starts with emotive instrumental sounds and a chorus from Tobi.  It is an interesting blend of spiritual reference and the amazingness of God's love to man even through our imperfection and inadequacies. Similarly, stating that our existence is predicated on the unconditional love of a supreme being. Consequently, no matter how we try to disregard this fact, we in one way or the other find our way back to Him.
Finally, Tobi Toun ended this beautiful EP with yet another love note from a happy fan. Simply reiterating the fact that Tobi Toun is nothing short of an amazing body of work. In like manner, you are most likely to get stuck with a voice that gives you a perfect enunciation, projection and rhymings.
To sum it all up, the Spoken word EP by Tobi Toun is dope and you would be doing yourself a whole lot of good in the event that you listen to it.