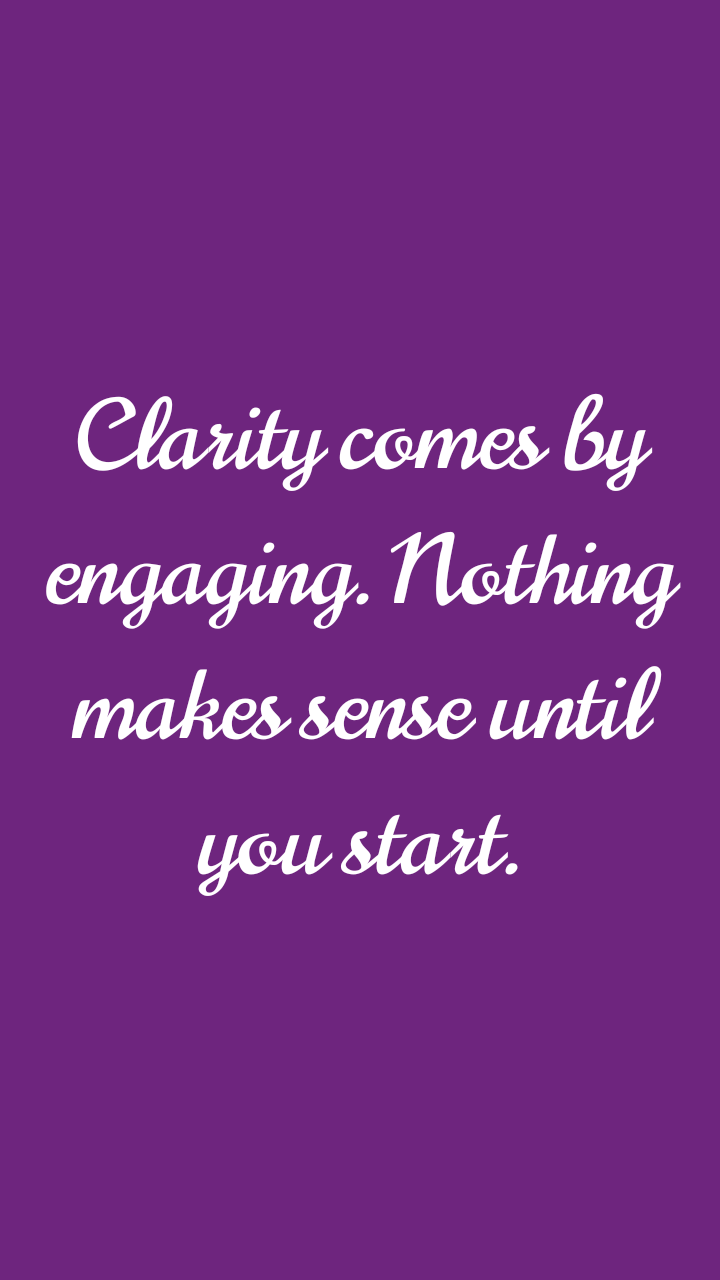 Life itself is a risk so you have no excuse not to start something because of the risk involved. Closing your eyes to sleep at night and hoping to see a bright new day is a risk in itself. As some people sleep and do not wake up, or to find themselves in a condition that they do not find pleasing."I'm not so certain of my tomorrow, like a fog, so much uncertainty around it. I don't have a clear and livid picture of what it may look like. But I have a God who knows the end of a thing from its beginning and has put in me, great wealth of ideas sufficient for my stay on earth. I therefore do not walk in fear of the unknown, but with so much confidence in this God. Whatever field I end up in, I know it all will be to the glory of God. Therefore I put my best in whatever assignment I am given and maximizing every resource that I would get."
I am becoming. You are becoming. Trust the process. Clarity comes by engaging. Nothing make sense until you start. Be still and know he is God. Just start building.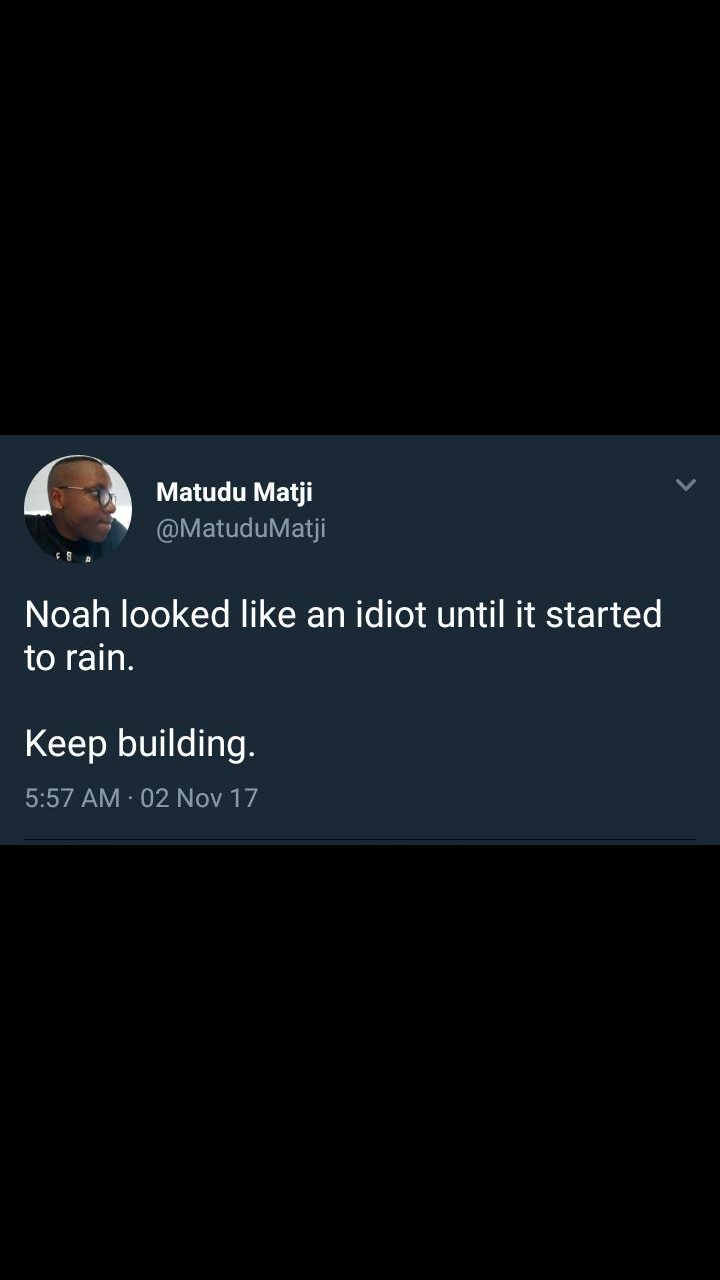 Many at times, we do not have a livid and lucid picture of what we want, who we want to be and many other questions left unanswered. Start by engaging; find your purpose.
We want to be announced like that friend who "has it all together – smart, has a business, popular, good grades and other achievements". But here we are struggling to even get recognized by our roommates or cliques.
One thing we should get in our mind is that the world is configured to see before they believe. No one is interested in the process all they want is the result. The Bible says those who sow in tears shall reap in joy and that joy will be evident to everyone. People don't necessarily need to see you in tears.
Why don't you just engage yourself and for the present don't look for the fame yet. Be still and know that you are in the crock-pot and when the time for manifestation has come, you would not beg for recognition but it will come on its own.
Do you have any project that you have been cooking up in your mind? Why not get basic information and start on it even if you are scared of what people will say just do it afraid. And of course, pray to God for clarity of purpose.