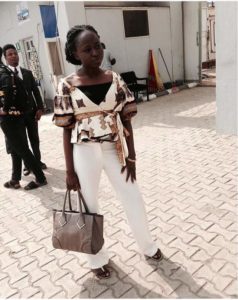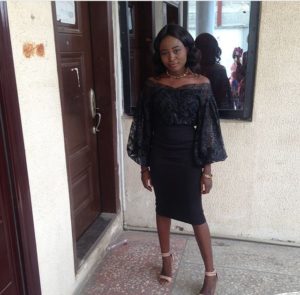 Oni opeyemi Sharon is a 500 level law student of Babcock university. She is a fashion influencer and has through her brand created a statement for herself. She also made appearance in one of the Lagos fashion week. She is a strong, confident and very lucrative. Watch out for her on Forbes list of young CEO under 30
What is lecouturepeony all about?
Lè Couture Peony is a dressmaking, fashion designing house that creates contemporary designs mixing old trends with the new.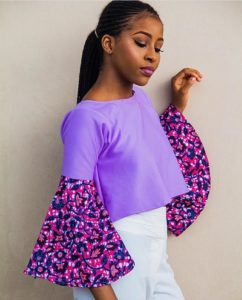 What's the meaning of the name and the idea behind it?
Lè Couture Peony means the fashion designing house of ope Oni
Peony in the dictionary is the name of a flower and coincidentally matches my name ope Oni- pe ony
Get it?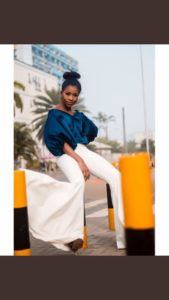 How did you come about the initial capital for your business?
I used my pocket money as capital I made a few skirts in my school sold them made some more sold them and made more money.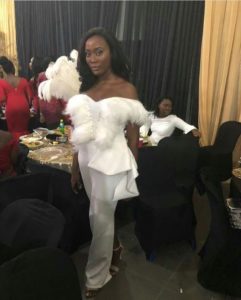 What are your highlight in your career?
My highlights are the day I won an award in school and then my Professor Emeritus Agbede called me aside and told me well done I was so gassed.
And then my first fashion show, the support and recognition I got that day I can never forget and the way my friends and my sister ?showed up for me it was amazing.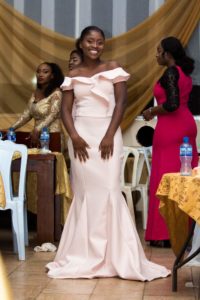 Where did you derive your business acumen?
My mum
What is your primary motivation in all you do?
My motivation is to work hard and make sure I succeed and become somebody and not be ordinary.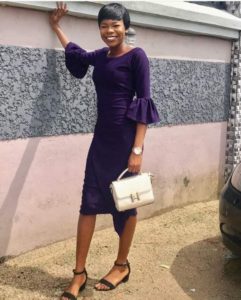 How have you had to deal with customer's non-satisfaction?
Definitely
You can't satisfy everyone. You learn from a complaint and ensure it doesn't happen again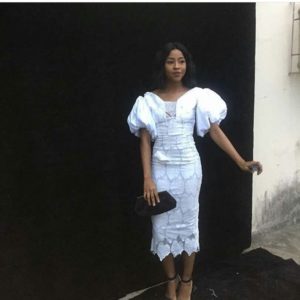 Do you have a team and do you pay for their services?
????
I have a team and we have an arrangement.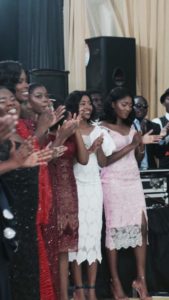 How are you able to juggle between being a law student and a fashion enthusiast?
Gosh it is soooo hard the answer is God, he helps a lot, he is the reason I don't freak out and curl up and cry because balancing anything with school is hard work.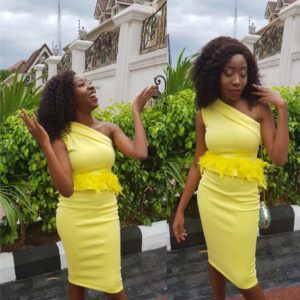 Would you eventually settle for one?
I already know what I am settling for ?
Where do you see your business in 5 years from now?
In five years I would be preparing for either New York or London fashion week, I would have a big building that is my atelier and fashion school.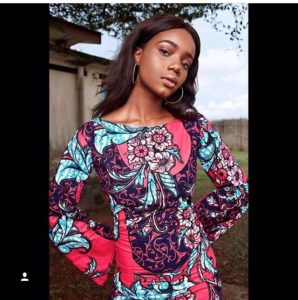 Who are the major people that has influenced your sense of fashion?
Toju foyeh, April by kunbi, Deola sagoe and Versace everything Versace is amazing and exquisite.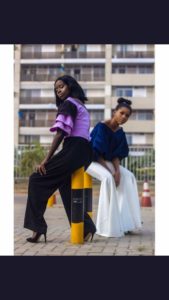 Where do you get the most customers?
From school
What's your take home for start-up fashion entrepreneurs
My take home for all start-up fashion entrepreneurs is that it's never easy, starting something, striving to achieve your goals is never easy you just have to keep pushing and working hard. You also need a solid support system not too many people just people you trust.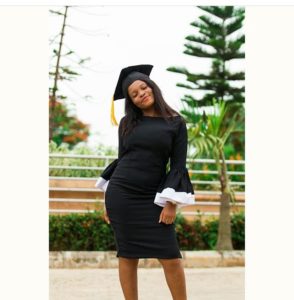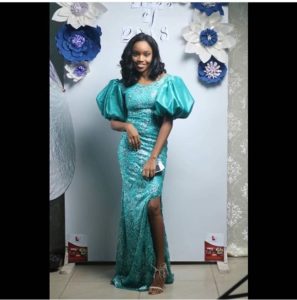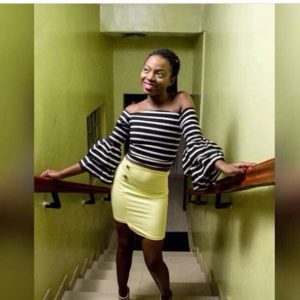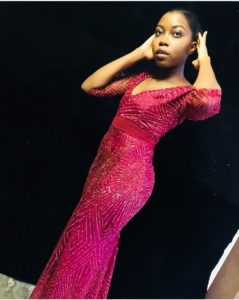 social media handles: @opeyemi_onii, @le_couturepeony,@the_lcpstore.