MTV Shuga!!! A must watch for every Nigerian
Sex and everything in between is something that the older generation shy away from especially as it relates to a child's upbringing. It is so sacred that people think it's dirty to discuss it in the open.
Our religious community and moral society have failed to address issues that are prevailing in our society. One way or the other they still find ways tome their mind believe that these things do not exist. With the way everything you need can be found on the internet, both garbage and trusted fact, innocent people follow blindly when not been thought from their family and teachers and religious community. 
This is why I applaud the team of MTV Shuga especially MTV Shuga Nigeria. They have addressed issues that most adults and even young people are scared to talk about. They while entertaining us with different love dramas and family issues, they still try to pass a message with every episode about top societal issues.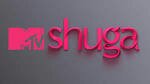 10 Lessons learnt from Shuga
From the beginning up until now:
Sex: While we can pretend that not more than half of Nigerian youth and teenagers engage in this, MTV Shuga decides to educate us on this topic that is often swept under the carpet due to unnecessary fear.

 

Much more than the fun and enjoyment that comes from having sex, it is important that you understand possible outcomes of engaging in it. Rather than live unaware, it educates young minds about practicing safe sex to prevent one from getting diseases and unwanted pregnancy. Also, advice against multiple partners and educating us that partners should be accountable and true to each other, especially as it regards to sex.

A victim of rape in the show

HIV: For a while back it used to be taught and on every page, but now it looks like we have had enough awareness about it. Or like Ebola, it has miraculously disappeared from our midst. However, MTV Shuga brought a re-awakening that this thing still exists and it is not seen on people's faces. With various entertaining episodes and various people, the show helps us in understanding this.

 

It helped me understand that people can live with it and look healthy and even better than people without it. As long as you use your anti-retroviral drugs regularly, engage in safe sex and consult your doctor regularly and joining a support group.

 

Rape: This is a term that would still be reoccurring for a little more time until it is fully understood. Until 'NO' is fully understood by all and sundry. The issue of rape was treated in this show as displayed in real terms, encompassing the various misconceptions for justifying the gross act. We see this in the episode where transactional sex work was raped and different judgment was given by people. Also, the young student that was raped and the culprit bribed his way to be free. This issue was addressed encompassing issues that come on the victim such as judgment, unbelief, blame-game, and others. It also educates one since the evidence is needed to back up such a case, the test should be carried out immediately after the incident. Also, it shows the strength of the victim even after the incident and giving hope to those that find themselves in such situations.
Birth control: I think this is one important lesson that needs to be taught among married people, especially the uneducated ones.

 

Healthy relationship: The importance of healthy communication among partners is depicted in this series.

Hadiza and Corper Yasmin

Breaking barriers of culture: As a derivative from the previous point, shuga makes us understand that there is culture and there is you, and your happiness and common sense. This is depicted in the role played by the Hausa family especially the man is wise enough to say no to a culture that does not correspond with what you actually stand for. Another example is the young northern girl that through wisdom was able to complete her secondary school education despite being married and against her family consent. For the most part, Wisdom is profitable to direct.

MTV Shuga Nigeria IG

Peer pressure: Where the right information is not given, one will succumb to the one that feels right, even though it is not right.

 
Why dont you use this break to start watching the show from the beginning, here is the link https://www.youtube.com/user/MTVShugatv
You are welcome.