This Wednesday we bring to you a gifted hand who started this craft a year ago. She speaks to us on how she has grown within this period and her plans later on. Read up my chat with her.
A description of your business?
I am into crochet outfits, especially for ladies. I make bralettes, swim wears, bandeau and halter tops in crochet (all handmade). And I wish to expand to more than that by introducing readymade pants and skirts.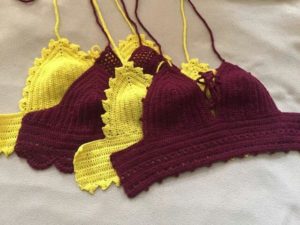 How long have you been in business?
The business has been going strong and would be one (1) on May 15th, 2019.
 How do you market your business?
All through our journey, Instagram has always been my market. Majority
of my customers are from Instagram. I put up pictures of my work and
pictures of my customers rocking our items.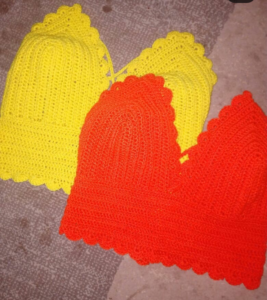 What do you enjoy most about your job?
Customer satisfaction. I love getting feedback (good or bad) to do
better and improve my work. It feels so good to know that they have
received their item and they love it.
How do you reconcile being a student with your business?
I would not lie, it's not easy at all. The fact that crocheting takes time and a single piece requires nothing less than a day is not an easy job. I, however, find time in between classes, in the night and
during weekends to crochet and meet customer needs.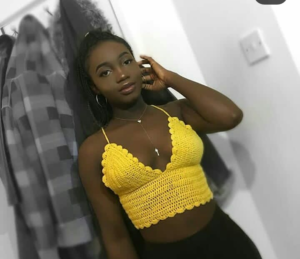 Where do you see yourself five years from now?
Five years from now I see myself as a chartered accountant with a
masters-in-finance. I also see myself as a well-established
entrepreneur, doing other trades e.g makeup, shoemaking. Of course,
continuing my current business and growing it into a clothing line
with different sorts of clothing.
How do you maintain an online presence?
I am always available online to reply to direct messages but do not post often.
How do you handle a difficult situation?
First things first, I do apologize to my customers for the
inconvenience encountered then find possible solutions and get back to
them.
 What popular entrepreneurial advice do you agree/ disagree with? Why?
No idea/business is too small. You never know what you can achieve
until you try. This should be a message to all teenagers out there.
And my favourite scripture in the Bible "1 Timothy 4:12- Don't let
anyone think less of you because you are young".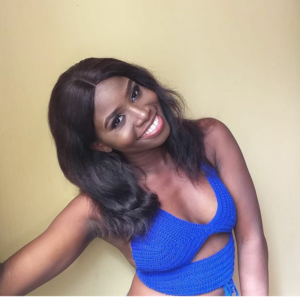 Which entrepreneur influences you?
Personally, Kylie Jenner is my inspiration. Why? I like that at her very
youthful age, she is able to achieve so much.
Business wise @cro.chel (on Instagram) is my role model. They are also
into crochet but based in Ghana. I believe their work stands out and
their graphics are good. Through them, I am able to push myself to
do better and working on my feed for my customers. I also believe I
could and would emerge to be just like them if not better but based in
Nigeria.
What is your pricing strategy?
When starting the business, I went through a similar business and found
an average price to sell my items. With time I started pricing based
on sizes and the amount of yarn needed for a piece. A year down the
road, I would be increasing my prices because I believe my work is
better than where I started from and deserves it.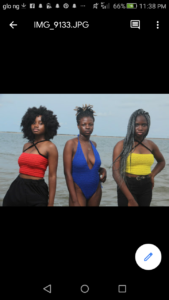 Do you think you would at some point work for someone or just
continue in this sole business?
I don't see myself working for someone. What I see is partnering with
talented teenagers as myself to make a team but definitely not now,
sometime later.
Situation your work has been criticized?
Life happens. My work being criticized wouldn't stop me from what I'm
doing but is creating a better opportunity to improve.
Whom do you seek advice from for your business?
God, my family, and my friends. A special thank you to my dad for
always supporting, my mom also for correcting my mistakes, my elder
a sister for showing me new designs I could work on and my best friend
(also my manager) for going over all my works before putting them
online.
Describe your life with a hashtag?
Chimere Ahiakwo is a #multitalented girl. I've always had a passion
for craft right from primary school and I'm so glad I could turn that
passion into a carrier.