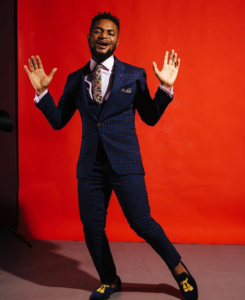 Simisoluwa Adewole, the brain behind Tedsbespoke, started developing his brand from his undergraduate days as a law student of Babcock University. He has launched two collections "classic by nature" and "Sunset in Moscow". He has also been an inspiration to many in the fashion industry.
Beyond Tedsbespoke, try to describe yourself in three words only?
– Classy
– Phenomenal
– Awesome
What was your driving force to become an entrepreneur?
It's more of a family thing. Everyone in my family is Enterprising and I get inspired by them every other day,so I can say I couldn't have been different.
How did the idea for your business come about?
I didn't actually start off with the mindset of creating a business. I just wanted to look unique and before I knew it, I found myself helping others like me who couldn't afford to look good and unique having their best looks.
How do you build a successful customer base?
Treating every client as important as possible and referrals. Most importantly, making every client look their best.
Considering the fierce competition in today's fashion industry, how does your business strive to stand out in the crowd.?
First things first, I don't see any competition. I always strive to get better by every piece I make. This basically has sustained me in the industry.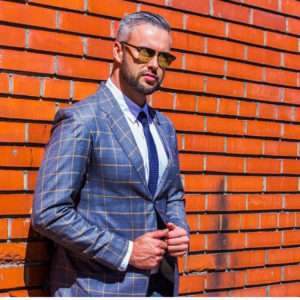 What are your major source of inspiration?
I get inspired by almost anything. People around, nature, beautiful fabrics, art, the desire to be unique… I breathe Fashion, I Dream fashion so I'm always thinking of how to make everything beautiful and fashionable.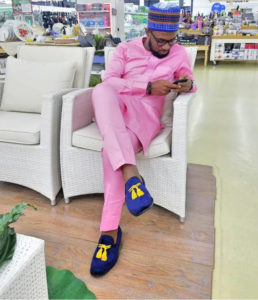 What are the shortcut to successfully handle frustration and stress?
Shortcut? I don't think there's a shortcut to success. But if you insist, I will say Prayer. You're bound to be frustrated and stressed, it's left to you to be able to convert whatever it is to positive energy by working harder and praying.
What do you do in a daily basis to grow as an entrepreneur?
Learning basically. I read other people's stories both within and outside my field. I watch how successful entrepreneurs (my dad) handle business and challenge myself to do better.
How long do you stick to an idea before giving up?
As long as it takes to succeed. I really don't give up. I just keep doing it in different ways till it works.
Do you have any winning formula as an entrepreneur?
Keep learning, meet new people every other day, seek advice from those that have been there, read the Bible (trust me, everything you want to know is hidden in that book), and Pray.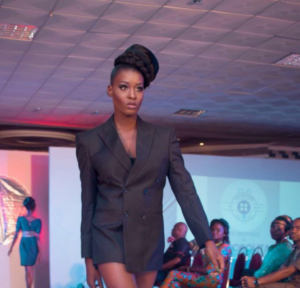 Role models and inspiration?
My dad and my siblings. They inspire me a lot… Armancio Ortega (I always tell myself "if he can do it, nothing is stopping you")
Top three mobile apps that makes you work effectively?
WhatsApp, Note (Where I write my measurements, and Instagram (my portfolio asides my website)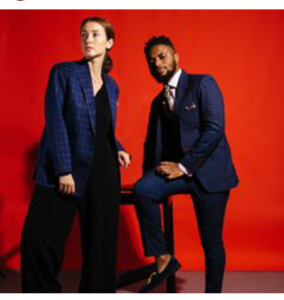 The most exciting experience to memorize in your entire journey?
I think what I find most exciting is enlightening/mentoring people in a line of business and seeing them succeed
If you had power to change anything what will that be?
Maybe my height lol. Honestly, I wish started thinking about being Enterprising earlier than I did.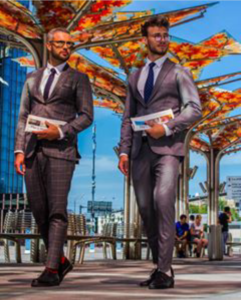 Missed opportunities you should have leveraged on?
I can't seem to be to think of any right now but I'm sure I must have missed a few.
Sacrifices you've had to make?
A lot actually. I walked from Chevron to VI once to make sure I didn't disappoint a client *smiles* (long story), and I also had to give up Law school for some time to make my brand work.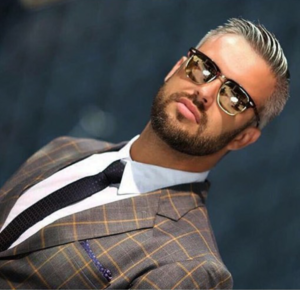 Describe your journey as an entrepreneur? From juggling being and a student and that up until now?
It's been really challenging but very fruitful at the same time. I have been able to buy myself several years of experience and that, money can't buy.
Advice for undergraduate who want to become an entrepreneur?
Stay true to yourself. Do what you love. Don't do something just because someone else is doing it and doing very well.