Not many can manage being a medical student and running a business by the side, but our woman crush today have proven that both can be done at an excellent level.  She runs an online business alongside her friend and business partner. She speaks on her relationship with her business partner, the business and combining medical school and the business together. Read up our chat.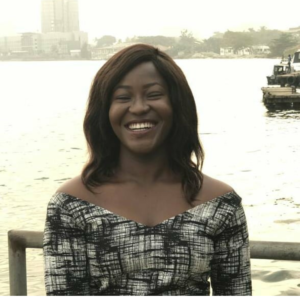 Beyond your brand, who are you?
My name is Oghenejode Noelyn Elohor, a final year medical student at Babcock University, Ogun state. I'm a very reserved person but I love to  make  good friends  and enjoy life ☺️
What was the inspiration behind this business?
I am someone who has been very passionate about business right from my primary school days. I love to be independent(money wise) and I hate being idle.
There are so many people doing what you do, how have you been able to get people to trust your services?
Since I started this business I can say for sure that I have made friends and customers for life. This is mainly because I try to build a good relationship with my customers by being genuine, open to them and most importantly seek for their feedback (both good and bad). Also, our items are very affordable, we run sales and giveaways from time to time.
What are the tips for having effective sales on Instagram?
I'm not so much of an expert at this but so far what has helped us are:
Sales
Giveaways
Sending Offers and promotions via DMs.. sometimes you get lucky and sometimes you don't
Great content and timing of post-study your followers to know when they are most active online .. upload your posts during those time
Good graphics—- VERY IMPORTANT because this is what will attract people to what to see more of what you have on your page.
Post pictures of your customers and tag them so you can gain trust from new customers.
Good bio
If Instagram collapses today, what would be the fate of Nofa's collection?
I believe we would still be okay.
We are very active on WhatsApp, minimally active on Facebook and Twitter.
However, we are already working on our website and a database for all our customers. This would be launched before the year runs out by God's special grace.
What's something different that you bring to the table?
We try our best to provide our customers with unique items and great customer service!
We are also currently running a program for students who wish to be our ambassadors – to build their entrepreneurial skills and help them launch their own business in the nearest future.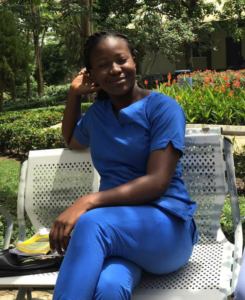 Medicine or business, which would be your final resort?
Gone are those days when people think you can't study medicine or any other course and run a business..  it is possible to do both. So I'll be doing both☺️https://lasheycorner.com/1248-2/entrepreneurship/
How do you reconcile both being a student?
Well, it hasn't been easy at all, sometimes I take breaks especially during the exam period. NOFA collections being an online store also made things easy because we make use of social media apps that make shopping convenient for our customers. We also work with a delivery company (DHL) that help deliver our items outside Babcock.
Also, having a team made things much easier – we bring our ideas together and help the business run smoothly. Lastly, I have amazing friends that have been really supportive.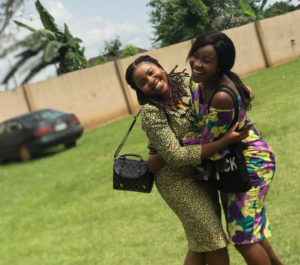 How would you describe your relationship with your business partner?
She is a  friend and a sister.
Do you have a job description?
Yes I do-I am the  co-chief executive officer and social media manager of NOFA COLLECTIONS.
https://lasheycorner.com/customers-are-not-always-right-exclusive-with-the-ceo-house-of-rhevoo/entrepreneurship/
Who takes liability for a wrong transaction?
So far we haven't had any wrong transaction.. but if there's any, the business itself would take liability
How do you resolve your differences?
We talk it over
How do you structure your time?
I work during my free hours and weekends- developing content for the page.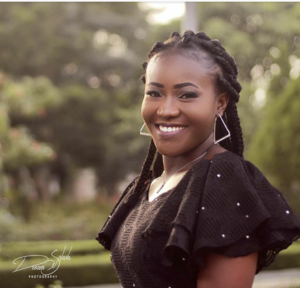 What principles do you follow to build successful customer relations?
Dealing with people/Customers as an entrepreneur can be very challenging
Well, I mostly try not to act out when I'm pushed by a customer but try to make the best of the situation. Customer satisfaction is our priority!
We have a group for our customers where we send offers/promotions, gain feedback, and send monthly goodwill messages.
Do you believe good graphics has a lot of impact on sales?
Yes, I do- This is what attracts people to your page and leaves a great impression on them.
How do you engage your customers?
a. We send monthly goodwill messages, gain feedback from customers (both positive and negative)
Guessing the right answer to riddles with a prize attached
Freebies, sales, and giveaways
Inquiries from customers about products to stock on Instagram story.
How do you handle frustration?
Frustration from the customer-
Their satisfaction is our priority so most times I try to calm down, discuss the issue with my team and resolve the situation.
From Team- I talk to them about it, tell them how I feel and we work things out.
From low sales or visibility on social media – I try to think of ways I can make things better and seek professional help. I even recently registered for a boot camp with Naijabrandchickonline.
Also, sometimes I just take some time off, stay quiet and listen to music.
What popular entrepreneurial advice do you agree/ disagree with? Why?
Popular entrepreneurial advice I agree with -ALWAYS REPLY YOUR MESSAGES ON TIME. If life gets busy to get help.
Disagree with Customers are always right because the idea behind this saying has been adulterated. Our customer satisfaction is our priority but when they begin to act out of line we talk to them and correct them professionally with respect.
https://lasheycorner.com/you-dont-need-a-big-budget-adelowo-shokunbi/entrepreneurship/
Trending or comfort?
COMFORT everyday .. all day
What's the future like for Nofa's collection and for you?
My future and that of NOFA collections are beyond bright because I know God will blow my mind. This is the least we will be .. Better days are yet to come.