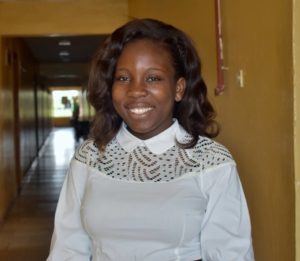 This week's interview is with the young, amazing woman. The CEO of ETR-Event to remember int'l which is a registered company under the Corporate Affairs Commission with over 30 people on the team. 
Adeyemi Adejibola, an undergraduate of Babcock university. Her major is international law and diplomacy.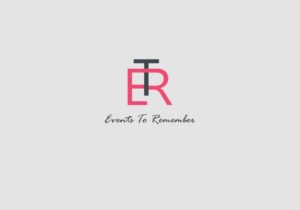 Introduce your business ma
I run an events management company ETR- Events to Remember. It's a registered Christian event management company, headed by God but managed by me with the assistance of a couple of teenagers. ETR is set to take events management to a different dimension with the help of God.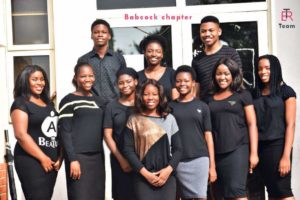 Of all the businesses, why did you choose event plannimg.
Whenever I'm at an event, I find myself observing the flaws and I itch to help organize the chaos that I see. Getting into Babcock, I sought to start a business of my own and events management seemed to be the main thing that fit into my criteria and passion.
What inspired the brand name.
ETR was formerly called sapphire events, but when it was time to get it registered I realized there was a big event company called Zapphaire events and I didn't want people mistaking us for them. I wanted a name of my own, a brand I could defend. After much deliberation my aunt got me a couple of names to pick from and ETR seemed to be the only one that stood out, like God wanted us to be called that and when you look at the name it states our aim for every event we plan, to make our events unforgettable, one that will be remembered not for a while but for a lifetime.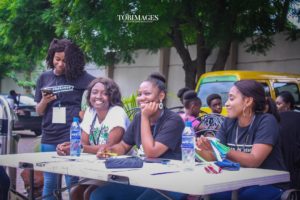 How did you convince people on the necessity of this job?
Convincing people on the necessity of events management isn't exactly so hard, because we're in a time where things are more advanced. Most people already know our importance, but for those who don't we have to convince them that we would do an amazing job and remind them that we are saving them from a lot of stress and helping them maximize or minimize their budget however the case may be.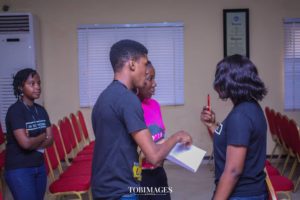 What are your highlight in your career? The major highlight in my career is our opening event, 'IN HIS PRESENCE' fundraising concert; it was a way to get our name out to the world.
 Where did you derive your business acumen?
I would say from my mother, she is always involved in one business or another. I would say she's my inspiration
What is your primary motivation in all you do?
My motivation is to be the best in events management before I'm 25; I strive to make God proud in all that I do.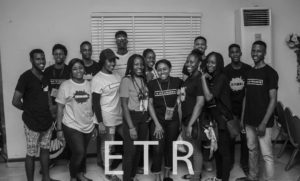 Some team members
What is the strength of your staff?
Team work and dedication. Their strength is team work, in my team we're all like a family; they are also so dedicated to what they do.
Have you had to deal with customer's non-satisfaction?
No I have not
What's the toughest decision you've had to make concerning your business?
The toughest decision I've had to make is reducing my team.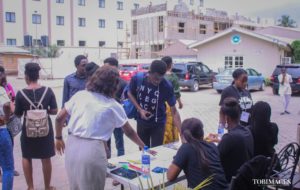 Important lessons you have learnt in course of managing business?
You can't run a business without God. I realised that the day I handed my business to God was the day ideas started flying in, he also started sending people of importance into my life.
Where do you get the most customers? Friends and family
How have you had to deal with rejection from sponsors?
Lol a lot, our last fundraising event we sent sponsorship letters to over 50 companies and individuals only like 5 replied. Getting sponsorship can be really hard especially in this Nigeria where you have to know someone to get something, except through Gods favour
Where do you see your business in 5years from now?
Hehehehe five years from now, ETR would be a company people have to beg to plan their events.
Who are the major people that has influenced your business?
Major people that have influenced my business first is God. He's been amazing, the greatest influencer and supporter in the world. Second is my mum she's the best. She has supported me from day one. Third, my aunties, uncles and sisters, fourthly my mentor Caleb Ayodele,CEO of DEXON, he's been amazing too, lastly my friends have been the best, from Omole Mayowa to Precious Onilude to Olusile Joy everyone of them have been the best.
 What's your take home for people venturing in this line of job?
If you plan on going in this line, ill advice you dedicate it to God first and watch things play out. Get a mentor in this line it will save you a lot of stress. Do some research too