BUSOLAMI FADIPE, A GRADUATE  OF INTERNATIONAL LAW AND DIPLOMACY FROM BABCOCK UNIVERSITY. SHE IS A SUSTAINABLE DEVELOPMENT GOAL ADVOCATE, A PROLIFIC WRITER, ASPIRING POLICY MAKER AMONGST OTHER THINGS. SHE IS KEEN ON RURAL INCLUSION AND SOCIAL DEVELOPMENT IN NIGERIA AND AFRICA AT LARGE. SHE IS ALSO ACTIVELY INVOLVED IN VARIOUS NON-PROFIT MANAGEMENT.
Lashey speaks with her on some important matters.
 Why International law and diplomacy for your undergraduate studies?
In all honesty, International Law and Diplomacy wasn't my initial choice for undergraduate study. I wanted to study Law because I've always nursed a passion for Human Rights practice. As a matter of fact, I wrote and passed post-UTME for Obafemi Awolowo University (OAU) to study Law. In the same year, I wrote an entrance examination for Babcock University. When the time came to make a decision, my dad and elder brother (studying in OAU at the time) advised me to choose Babcock. Fortunately, my offer from Babcock University was for International Law and Diplomacy. I could've switched to Law after my first year at Babcock because I was in good academic standing but I decided to pursue International Law and Diplomacy because I saw prospects. It wasn't a popular undergraduate field of study so I loved the challenge and the sheer pride of doing something out of the usual. Again, it is an interdisciplinary field combining Law, Political Science and International Relations which offered me a comprehensive training and exposure.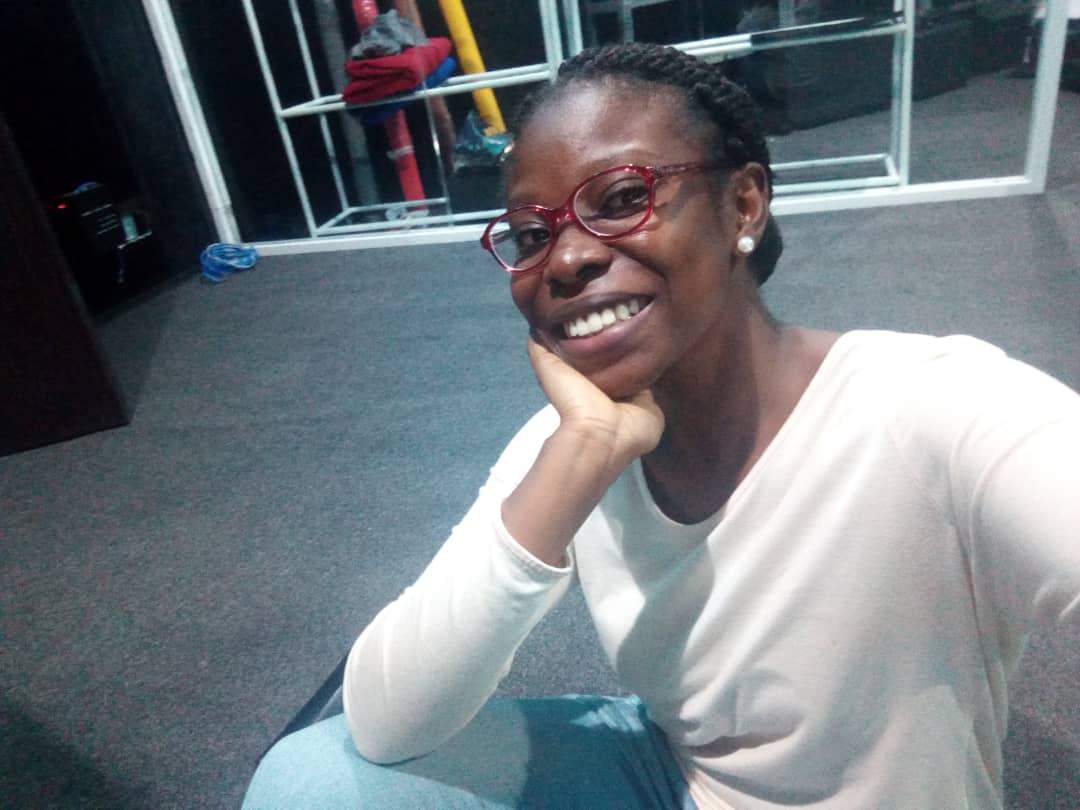 What advantage did you think it offered for you as of today?
I would say it challenged my thinking and expanded my world view. I've always been a lover of knowledge with a very curious mind. Studying International Law and Diplomacy helped me think beyond the world I live in and I've grown accustomed to as a Nigerian female. It opened my mind to understand the workings of a globalized world and my role in that world.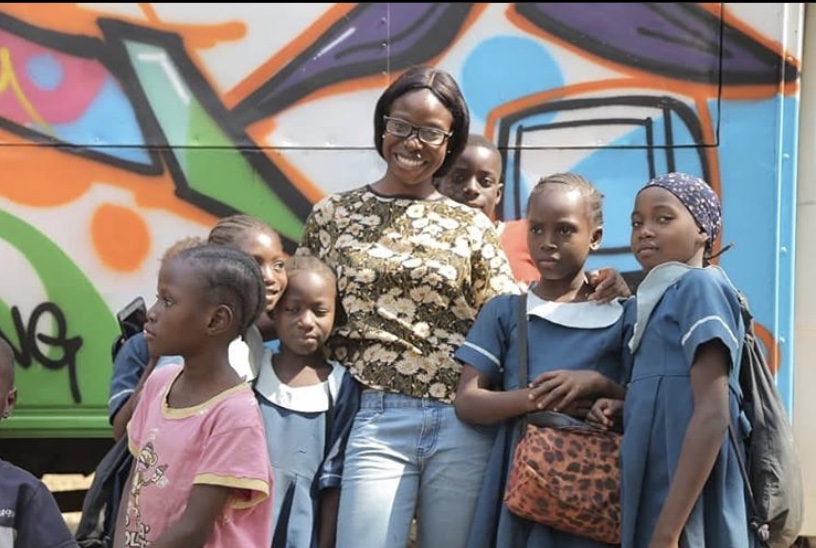 At what point did you move from the talking stage to the doing stage as it relates to the values you stand for?
Personally, the talking zone stage is my comfort zone because I don't particularly enjoy being the centre of attention but talking by itself is never enough except backed up by actions. In 2016, I started my blog to draw awareness to issues of the sociopolitical phenomenon. Talking about these issues alone did not achieve the desired change which spurred me to go a step further so I started volunteering for causes. The thought of being actively involved in the change process inspired me to step outside my comfort zone and it's been a fulfilling experience.
READ HER BLOG: https://multidesk.wordpress.com/about/
Where do you think Nigeria is as regards rural inclusion and social development?
Big question. Giving credits to non-profits and civil society organizations, I will say we are doing well. Over the years, we have seen the rise of CSOs advocating for rural inclusion and the proliferation of NGOs tackling developmental challenges in rural communities across Nigeria. However policy-wise, we are doing rather poorly. The bedrock of social development and rural inclusion is political will. Relevant public agencies and stakeholders must be willing to lay the foundation to support development at the grassroots. In my experience working in rural communities, it is hard to ignore the fact that these communities belong to a local government at the very least and a senatorial constituency which means there are representatives who ordinarily have the mandate to push for policy formulation and implementation to birth required development.
Sometimes do you feel your effort and aspirations for Nigeria, amounts to nothing?
It can be very discouraging. Some times it feels like with each forward step taken, we're taking ten backward steps but the consolation is that the road to change is a very looooonnggggg one. It isn't a sprint but a long-distance race requiring maximum endurance. However, if we are ever going to see that change happen, we must demand for public reforms. There's a lot of institutional deficiencies. Once we can build strong and efficient public institutions, then we've taken the first step to have a better Nigeria.
If you were the president of Nigeria today, what decision would you take differently?
Wow, tough one because I've never imagined myself as President of Nigeria. I guess what I will do differently will be to build a cabinet on merit. There is nothing as beautiful as being surrounded with good heads with a strong track records leading different government departments. It means that each of these departments can run efficiently because they are in good hands. The second thing might be maintaining a great and healthy WORKING relationship with 'the power structure'. Many young people have a utopian idea of governance but the realities are deeper than what you see in popular American TV series. You need to play a smooth and balanced politics with the power system if you'll succeed in political office.
What are your core values?
Honesty, integrity and humanity are top values to me. My dad taught me to always tell the truth at all times and never compromise what is right. I also value punctuality deeply. I can't stand lateness.