There have been few emerging brands in Nigeria redefining the way the street style is seen and worn. Today on Lashey's corner we have one of the game-changers. The Shé brand is a contemporary streetwear brand with a mix of Africanism. The creative director of The she brand, Shogo Olufunto, who speaks about success, failure, and challenges through the business journey.
Describe who you are in two words?
Ambitious and passionate
How would you describe your personal style?
Street style with a stroke of chic. Although you might catch me in something dressy dependent on the occasion.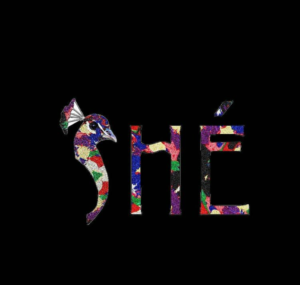 What informed your decision in starting this brand?
A lot of factors to be very honest. First, I grew up around a very fashion forward brother who influenced me through his fashion and style decisions. Another factor is the things I saw whenever I travelled when I was younger, If you took a look at streetwear and urban wear brands and stores like River Island or Hollister way back in like 2006, you could hardly find anything of that sort in Nigeria at the time. Streetwear culture just started to grow in Nigeria and I always had a flair for stuff like that. I noticed that if I entered corporate wear stores, they did not interest me as much as the streetwear stores, I just love the concept of having to dress however you want, streetwear to me, is freedom because there is no bounds to what you can wear.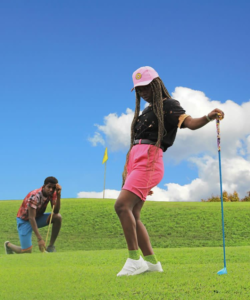 Another thing was the influence was my mum as she is a business mogul.
Another major factor is that there weren't too many women into stuff like this because street culture wear just started booming.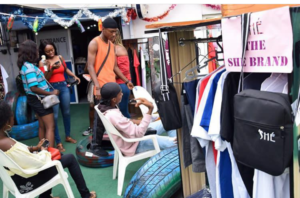 https://lasheycorner.com/customers-are-not-always-right-exclusive-with-the-ceo-house-of-rhevoo/entrepreneurship/
   You have worked so hard to build your brand to this stage, how would you describe the journey?
The journey has not been really smooth. There have been a lot of bumps and a lot of downsides because of the dry seasons where you don't get to sell anything. Balancing school and business too is a challenge.  Since running my business in school is not quite easy, although I used to have a team before it dissolved due to some reasons. Also, there are times where you are disregarded because people think you are not good enough or gender. You also get a lot of slanders.
    What unique about your brand?
The brand does not deal with basic stuff you see in Nigeria every day, as I said earlier, streetwear just started making headway in Nigeria. Also, fusing the African and western cultures periodically is also a distinguishing factor of the brand from other brands (for example, the shé fanny pack). Also, versatility as we have produced a lot of things ranging from shirt shorts, fanny packs, caps and other stuff.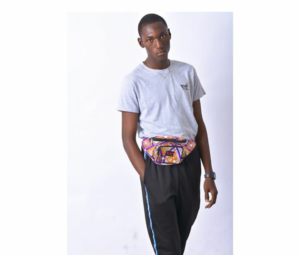 What is the favorite part of your job?
I believe it's seeing the outcome, like putting in so much work and seeing what it becomes in the end. You just take a look at it and you're like "YO! I actually did this!" There was a time I made pants and the whole process was not looking so great. But when it came out, I was amazed.
Also having to see people supporting your brand. And having people buy your stuff and not just hail you.
   What is the best career advice you have ever gotten?
There are two sets of advice that got to me. One by someone I look up to in the area of business, Rihanna: "never a failure always a lesson"
Second advice was if you ever fail and you feel like quitting don't ever give space to the thought of quitting because when you quit you have gotten rid of the potential things that can happen in the future. So whenever you fail, look at what you did that made you fail, retrace your steps and do it differently. If it does not still work repeat the same process again differently and with the guidance of the Holy Spirit.
https://lasheycorner.com/trust-the-process/lifestyle/
  Fashion or law, which would you eventually settle for?
It is a stuff one because I've not decided yet and I am passionate about both of them. Wherever life directs me to be honest and I may end up running them both if that is possible. I hate to think about having to drop one for the other. It is disheartening.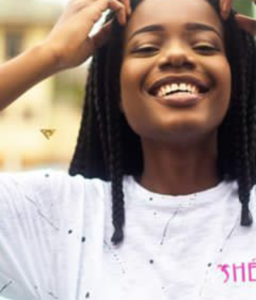 How has law influenced your business transactions?
Intellectual property. Now, I am aware of the different rights you have in business, your design, business name, trademark, etc. It also helps me to know things I should do to protect these rights.
    Do you try to pass a message across with each collection?
Yea I mean everything has a message conveyed in it. There was a collection called youth which depicts vibrant energy and so on.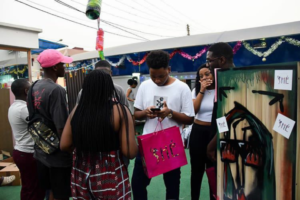 How did you feel after your first pop up in December?
It is a great start of something big seeing that it won't be my last. There are going to be sequels to the first which is coming sooner than anyone thinks. Probably annually or probably not. I had friends who came through making me believe the brand has clout considerably.
    What should we expect from Shé 2019?
Greatness and more creative stuff.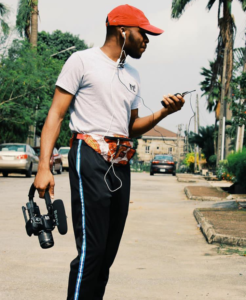 How do you ensure to build effective work team?
If their strength correlates with what you need, then you adopt them into the team. Also how well you are receiving things as criticism comes with any responsibility.
Doesn't matter if it is your best. Obviously still looking for recruits to join the team.
    How would you describe your first work?
 My first work was gold in my eyes as at then. But now (still gold as it was my first step) but as the quality of my work were not as great comparing it with now. It was my leap of faith.
    One fashion rule you disagree with?
Pattern on patterns can work depending on how you wear it. I mean I wear it unapologetically.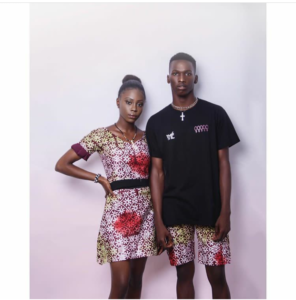 What wouldn't you be caught wearing?
I can't think of anything.
   What principles do you follow to build successful customer relations?
Be real and think of the fact that without the customers there is no brand. Treat them like gold each brand should be customer-centric because that's what makes the brand the brand.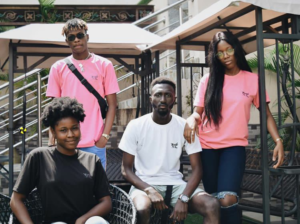 The greatest inspiration of all time?
My mother, Rihanna and Luka sabbat.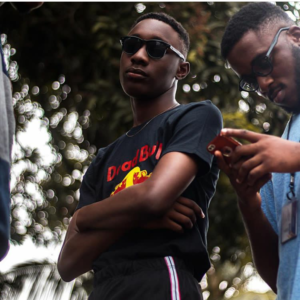 What is one misconception about you?
People think I am stuck up, quiet and proud.
   Describe your life with one Hashtag?
#alwaysplotting because for me I'm always planning for what's next.