Make up has been here for a while, almost like it's here to stay with so much creative way to look good coming up. Lashey had an interview with an exceptional make up artiste not the regular one. Read up and find out about her.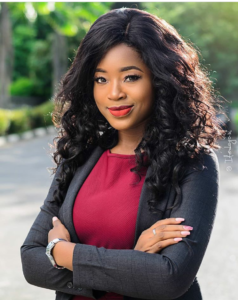 Introduce yourself, please?
My name is Abejide Oluwatosin Mercy. I'm a 500 level student of Obafemi Awolowo University Ile-Ife. I'm also the makeup artist in charge of House of Rheevo. I'm from Kogi state Nigeria.
What do makeup and beauty mean to you?
Makeup to me is a means of enhancing your beauty. It is also a means of expression. For me, makeup is pure magic!
Beauty is also more than physical attributes to me. A person that's attractive both on the inside and out is beautiful to me.
https://lasheycorner.com/be-aware-entrepreneurship-is-extremely-demanding-ebere/entrepreneurship/
Was it first a hobby before you decided to venture into business?
My first hubby was drawing. Lol. Yes, that's why I think it was quite easy for me to teach myself Makeup and try out special effects makeup.

What niche have you carved out for yourself in the industry?
I haven't carved out a niche yet. I'm still in the process of figuring out what exactly works for me. I really love Bridal looks, the joy it brings and the smiles on my client's faces make me genuinely happy. On the other hand, there is SFX (special effects makeup like injuries and bloody body parts) and Face painting.  They both appeal to the artistic side of me and push me to be more creative and daring.  I haven't decided. God help me.https://lasheycorner.com/exclusive-with-officialtobiimages/entrepreneurship/
How do you reconcile being a law student with your business?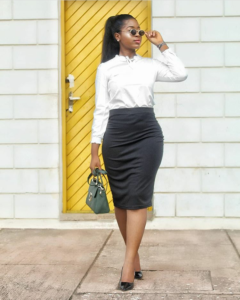 Honestly, I get asked this question every time and it shocks me. It's not a mistake that law students are everywhere on campus. Our schedule isn't as tight as those in Medicine, Chemistry or Pharmacy for instance. I think that being a law student even helped me with my business more. Because I got to learn how to read and assimilate a large amount of information fast. I also pray a lot, plan my day every morning and strive to live a balanced life.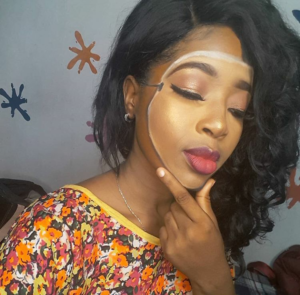 Which would you eventually settle for in the long run?
Another BIG question.  For now, I will say both. I honestly believe I can have it all. I love the law. I'll always practice. I just won't be into litigation or any tasking aspect.
https://lasheycorner.com/are-you-ready-to-delay-instant-gratification/lifestyle/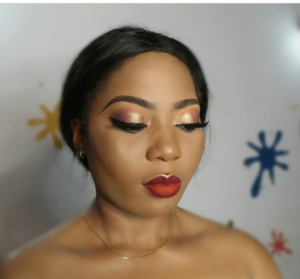 How do you structure your time?
Okay, first of, I'm very time conscious. Like, if I'm playing and gisting I still monitor the time and know that I'm ignoring some important activity in order to relax. I also understand that some activities are important but not urgent.  While some are important and urgent. Every morning after praying, I map out my day In my head. If the activities seem too much, I write them down and look for those I can delegate or push till another day. I believe that everyone should master self-discipline.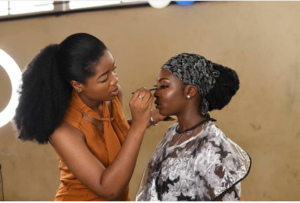 How did you get funds to start off the business?
I started in Part one. Most of the things I started with were my personal makeup which I bought myself. Also my family! My sisters have been very supportive.  They gave me their products, bought many nice products for me and always encouraged me to keep practicing.  They were my backbone. My mum also bought products for me and kept pushing me to do better.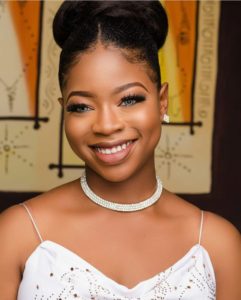 What principles do you follow to build successful customer relations?
I'm always adapting but staying me. Let me explain.  If I meet a new client, I study them, the manner in which they speak and converse with me. The way they react to situations, their body language,  their present mood!. These things help me relate to them. I try to converse with them and establish some familiarity.  I never push tho. If you're talkative, I gist with you and make you laugh. If you're quiet, I'll let you enjoy your peace and still somehow make you smile and relaxed. Then I always encourage people to call me back or refer me to their friends before leaving. Sometimes I even offer discounts and rewards for his Referral.
What popular entrepreneurial advice do you agree/ disagree with? Why?
"The customers are always right." Lol. In makeup ehn, the customer is hardly ever right. Sometimes they don't even have an idea of what they are talking about!. They just keep arguing and making reference to Youtube. I've learned not to argue, be rude or be a bully. I have this secret way of making them believe I just followed their flawed instructions. Lol. Dm to know it. ?. I also have an issue with how people say "know your worth and don't collect less". Sometimes in business, you have to stoop to conquer. I've collected less than I charge normally from some people who ended up getting me a lot of well-paying jobs and spreading the gospel of house of rheevo to all their friends and family. Just go with your gut and ask God for direction. Don't be too adamant about prices. As long as you don't cheat yourself or run at a loss, Give discounts.

Happy client
How has your school experience prepared you for a business career?
OAU is tough. OAU teaches you to keep pushing, to keep having faith and keep believing that you can do it. Honestly, OAU made me have this "never say never attitude". I know the world outside of school is tough, but somehow I feel like no matter what I face, I will still come out on top. Also, OAU made me meet some amazing people. People who made me push for internships, go for Conferences and network and join associations with a strong alumni body. I think I'm ready for business.
What specific goals, including those related to your occupation, have you established for your life?
One of my goals is to always live a balanced life.
my goal is to be happy doing what I love and also impacting lives. Like I'm big on the "impacting lives" aspect. I feel like God has deposited so much in everyone, you cannot hold on to everything and cater for just yourself or your family! No. Strive to do more for others. Strive to impact your immediate environment.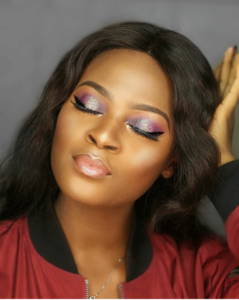 Also, I plan to run a proper beauty outlet. It will have hair, Makeup, accessories, a nail bar, a spa and a Tatoo house too!.
My short term goal in relation to Law now is to pass My Bar finals well. Lol. Then after that I will look into Tax or Entertainment Law
Final word
Hard work, Smart work and Consistency pays.